Growing up and then raising my own family in Mendocino, I have always been surrounded and inspired by a community of creatives. Planting gardens and working on community events is a way of life here. It was a natural fit for me to develop a path as a wedding + special events florist. With over a decade of experience in this local business, and my four children out of the nest, I am now embracing a renewed excitement and energy for inspired floral design and flower farming.
I am committed to using sustainable local products whenever possible. Our 40 acre property is a prime location for gardening, and each season we develop more and more glorious flower beds to source from, as well as from other local farmers. Having the opportunity to grow, harvest and arrange fresh flowers in this spectacular place never ceases to amaze me.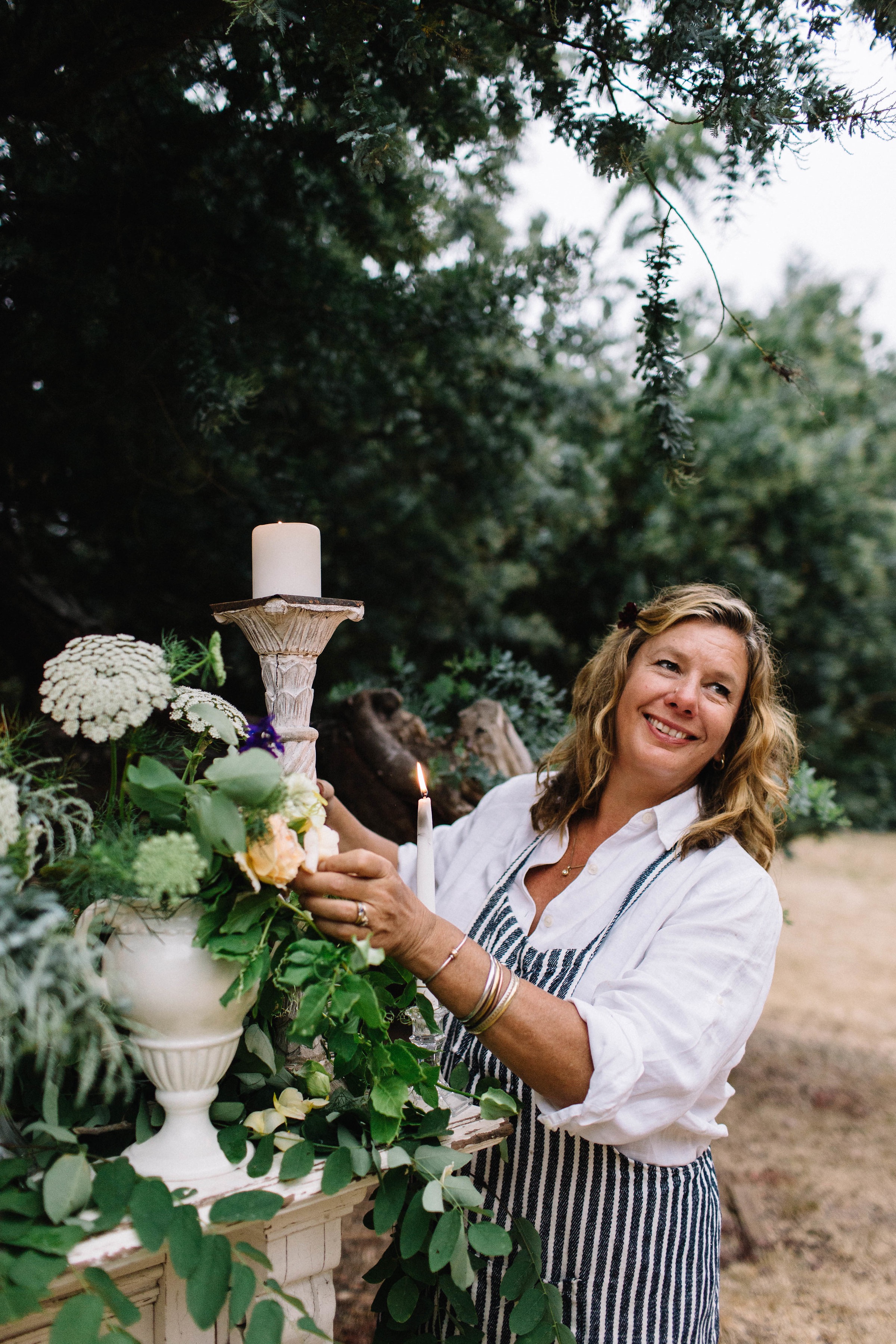 I look forward to being in contact with you and exploring the possibilities of working together to create an outstanding event.
Khamoor
Collaboration: The act of working with someone to produce or create something